Tire Rack Street Survival School
Now featured in Inside Track Magazine!
Click here to check it out!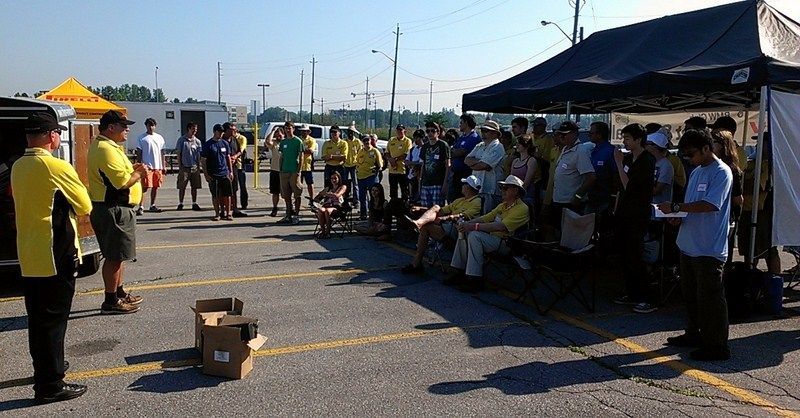 Trillium is pleased to announce our new sponsor, Martin Merry & Reid Limited!

Street Survival School – It is for ALL Drivers!
The Street Survival School is brought to you in conjunction with the BMWCCA Foundation & Tire Rack. It is a one day safe driving program designed to go beyond regular driver's education. Far beyond!

Our program provides:
One-on-one, in car instruction

In-classroom learning and collaboration

Hands-on, emergency situation recovery and avoidance maneuvers

Skid pad and other car control exercises

Safety demonstrations by professional emergency services personnel

Opportunity to learn how to handle your own car in emergency situations

Lots of learning and lots of fun in a friendly and supportive environment!

A Shocking Statistic . . .

Motor vehicle accidents are the leading cause of death among those aged 15-25; more than drugs and violent crimes combined. They account for over 70% of accidental deaths each year in that age group. (Reported by Statistics Canada)

The school is held on a private and closed course, in a closely supervised environment. It is supported by volunteers and sponsors who care about our communities.

Act now, register and spread the word!
2014 schedule
Sunday June 22, Seneca College (Finch and 404)
Sunday September 28, Powerade Centre (Brampton)
Time: 8:00 am
Cost: $75 per student, which includes a free one year Trillium Club membership!
Requirements: Participants must hold a valid Ontario G2 or G Driver's License. A G1 license is not accepted. For non-Ontario license holders you must have an equivalent valid G2 or G license to participate. All ages welcome.
To register, click here to begin the registration process (if the link fails, mail direct to isi@tblcorp.us) The registrar will arrange payment and register the student who is to attend. A parent may register their son or daughter but whoever is actually taking the course MUST HOLD A G2 or G. You must bring your own car. Cars are not provided.
Please print and complete the following waiver(s) before attending the event and bring them with you:
For anyone 18 OR OLDER, please complete the Waiver of Liability
For anyone UNDER the age of 18, in addition to the above waiver, please complete the Waiver for Minors
For anyone UNDER the age of 18, in addition to the above waivers, please complete the Parental Consent Waiver (note: EVERY legal guardian MUST sign the waiver)