Tire Rack Street Survival School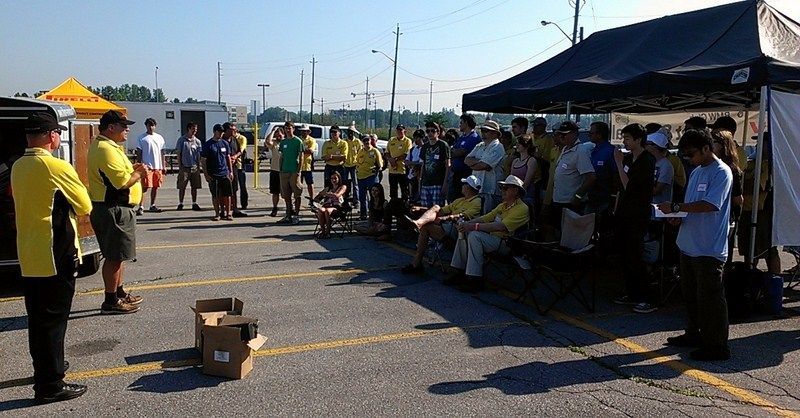 Stats Canada reports that motor vehicle accidents are the leading cause of death among 15-25 year olds; more than drugs and violent crimes combined. They account for over 70 percent of accidental deaths in that age group.
In an effort to reduce this risk and save lives, the Trillium Chapter of the BMW Club of Canada has teamed up with the Upper Canada Region of PCA to deliver the Tire Rack Street Survival School. This program is designed for relatively new drivers, within their first 10 years of driving, IN ANY CAR. There is no need to be a member of either the BMW Club or UCR to participate.
The Tire Rack Street Survival School goes beyond traditional driver education programs; the primary emphasis of the program is a "hands-on" driving experience with in-car skills-development in a closely supervised environment. Participants perform a series of exercises designed to teach the handling limits of their cars and make them safer drivers. Where else would students learn these skills and have the opportunity to practice them, before needing to use these skills in an emergency?
Features:
• One-on-one, in-car coaching
• In-classroom learning and collaboration
• Emergency situation recovery and avoidance maneuvers
• Skid pad and other car control exercises
• Safety demonstrations by professional emergency services personnel
• Lots of learning and lots of fun in a friendly and supportive environment!
The school is supported by volunteers and sponsors who care about our communities.
Sun, May 31, 2015 Seneca College (Finch/404)
Sun, Sept 27, 2015 Powerade Centre (Brampton)
• $75 per student
Requirements:
• A valid Ontario G2 or G Driver's Licence, or equivalent, for each participant. A G1 licence is NOT accepted. For non-Ontario license holders you must have an equivalent valid G2 or G license to participate.
• A car for each participant (alternatively, one car can be shared between 2 participants) – cars are NOT provided.
Registration:
• click here to begin the registration process (if the link fails, mail direct to isi@tblcorp.us) The registrar will arrange payment and register the student who is to attend. A parent may register their son or daughter but whoever is actually taking the course MUST HOLD A G2 or G.
• Check out and 'like' our Facebook page!
Coaches/Volunteers:
• To get involved as an in-car coach or volunteer, please email Mario Marrello. Thanks for your support of this program!